Apparently June/July has turned into a chunk of time where I try to do everything. All at once.
I signed up for the Livestock Conservancy's Wrap It Up Shawl Challenge (June 16 to July 14). I didn't pick out my pattern/yarn until the 16th (and had to wait for the yarn to be delivered), so I didn't get started knitting until about a week later. I opted to knit the Reflection Line Shawl by Tetiana Otruta, as I've knit it once before and knew about how long it would take. But since the recommended yarn did not match the yarn Leicester Longwool yarn that I purchased from Gypsy Mountain Farm, I made a slight change to the instructions. I bumped the needle size up to a US 8 from the US 6 called for in the pattern – I wanted a looser gauge so that I could have a larger, drapier shawl with the yarn I have.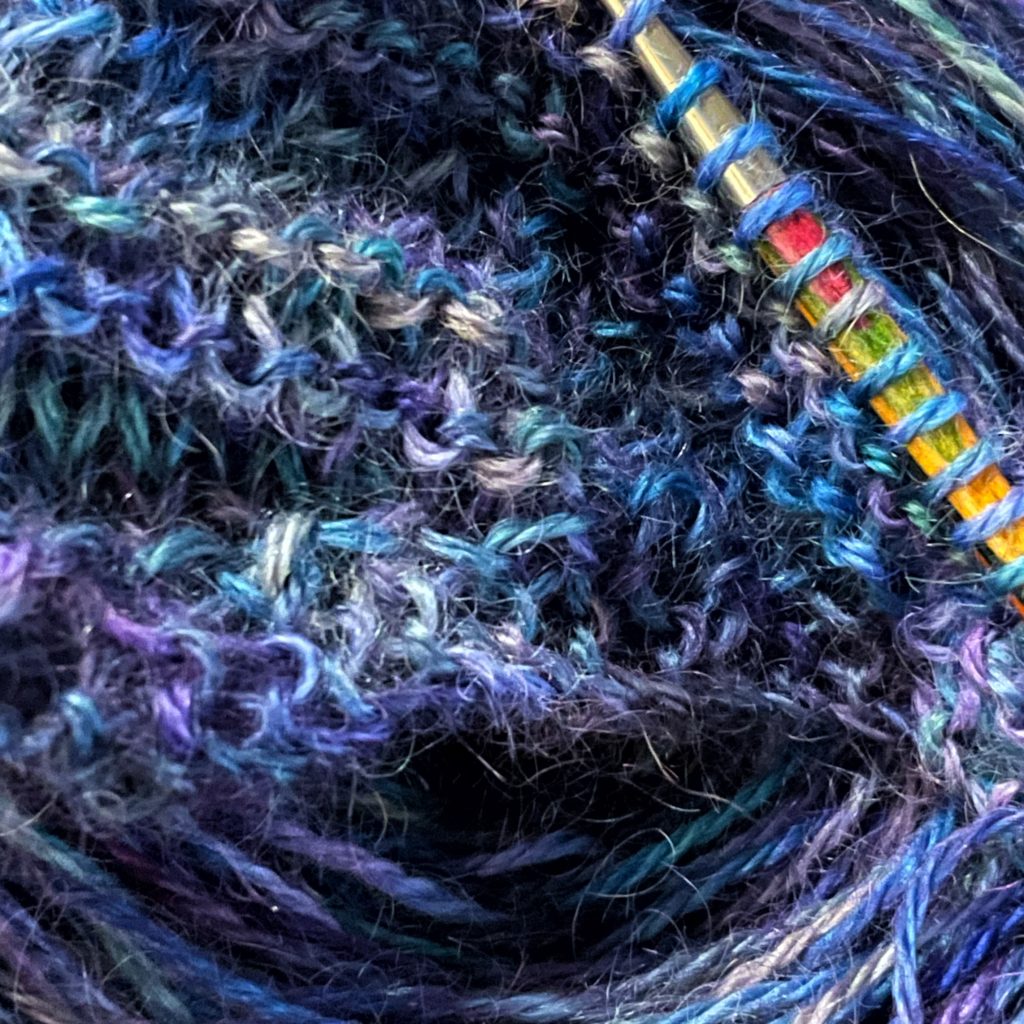 I also decided to participate in the Tour de Fleece (June 26 to July 12). I didn't join a team, but set a goal for myself to work on finishing existing projects. I might have more than a few of those hanging around, despite the fact that I've been home for the better part of 16 months at this point. Since the 26th, I've been able to finish spinning the singles of a Merino/Linen blend that I got from Carolina Fiber Fest in 2019. I've been spinning the entire 8 ounces on a drop spindle, which is why it's taken so long. Now I need to ply the yarn, but I'll be doing that on one of my wheels. I've also finished spinning and chain plying 3 of 4 ounces of Navajo Churro (purchased as part of the Shave Em to Save Em program) on my Ashford Traveller. Only one ounce left to go. I also finally got some mystery wool chain plied so I can clear a bobbin for the Traveller. I've got several other projects going that I'll be moving onto once I'm done with the Navajo Churro and the Merino/Linen blend. Or maybe I'll skip to them to change things up a little bit.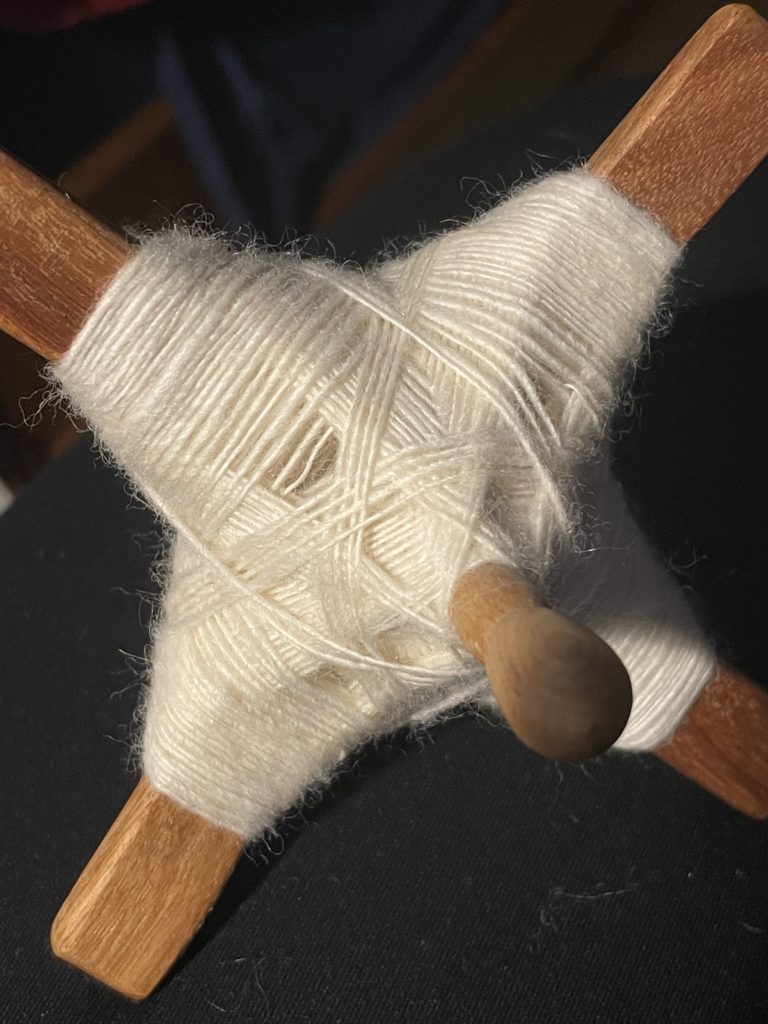 And of course I had my first "real" event back on the 26th – I was at Fort Dobbs for Taken Shelter in Fort Dobbs. Because we were refugees (and therefore doing civilian interpretation), I was able to take a wheel and demonstrate spinning flax. I also took the flax education kit from The Hermitage so that I could explain the steps involved in processing flax from plant to finished textile. I really needed a new cap for that event. I'd started one before Covid hit. Did I get back to it once I had the event on my calendar 6 weeks ago? No. Did I start working on it again at the beginning of June? Nope. Bought supplies for a market wallet instead (also didn't start that). I finally picked it up (and finished it) the weekend right before the event. I'm pleased with how well it turned out, despite leaving it for the last minute. Hopefully the next one won't be quite as rushed.