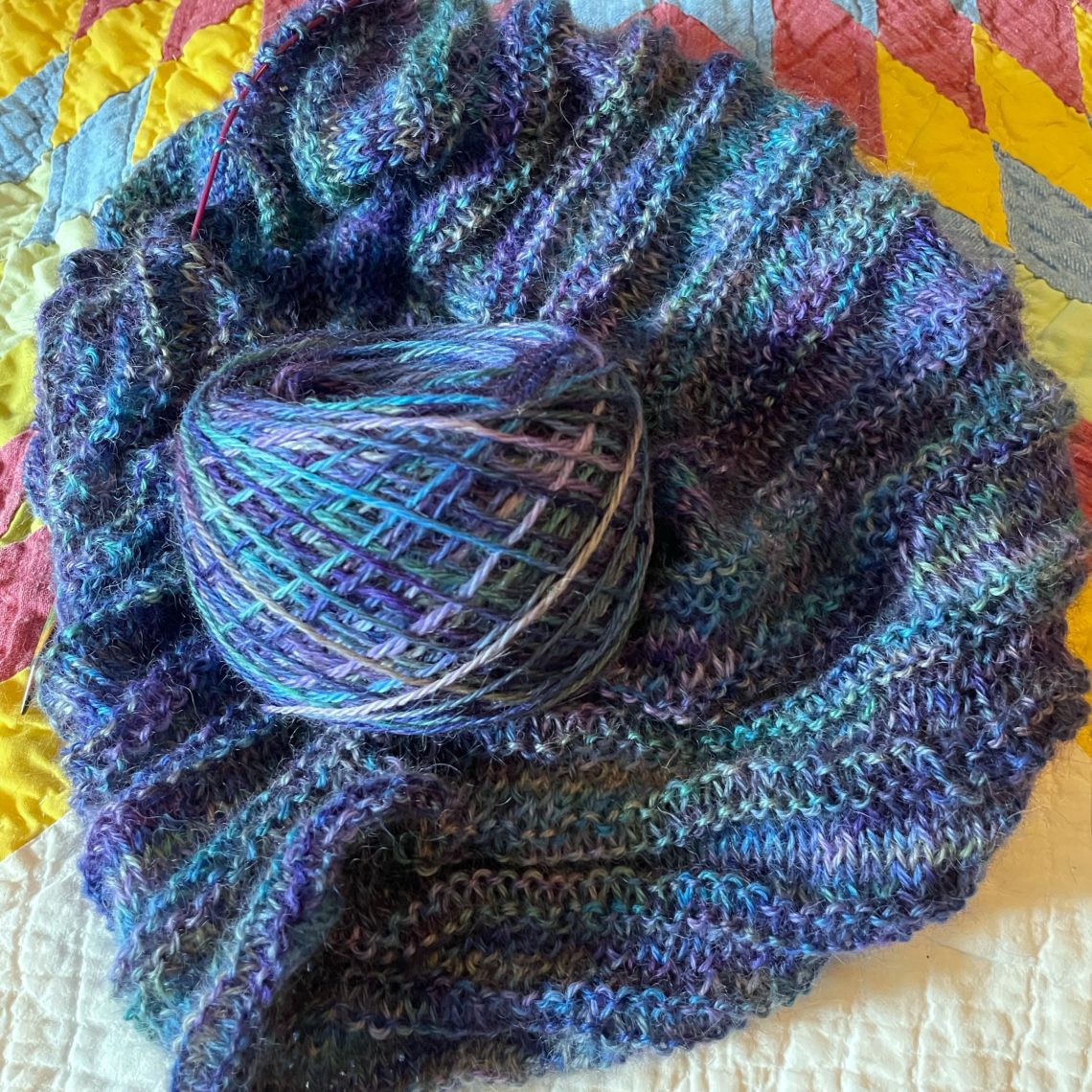 Fiber Challenge Double Header Wrap Up
As I wrote about during one of my posts at the end of June, I decided to undertake two challenges that were running pretty much concurrently – the Wrap It Up Shawl Challenge from The Livestock Conservancy, and Tour de Fleece. The biggest lesson out of that experience? Two big fiber challenges at the same time are too much, at least if they're a time-limited thing.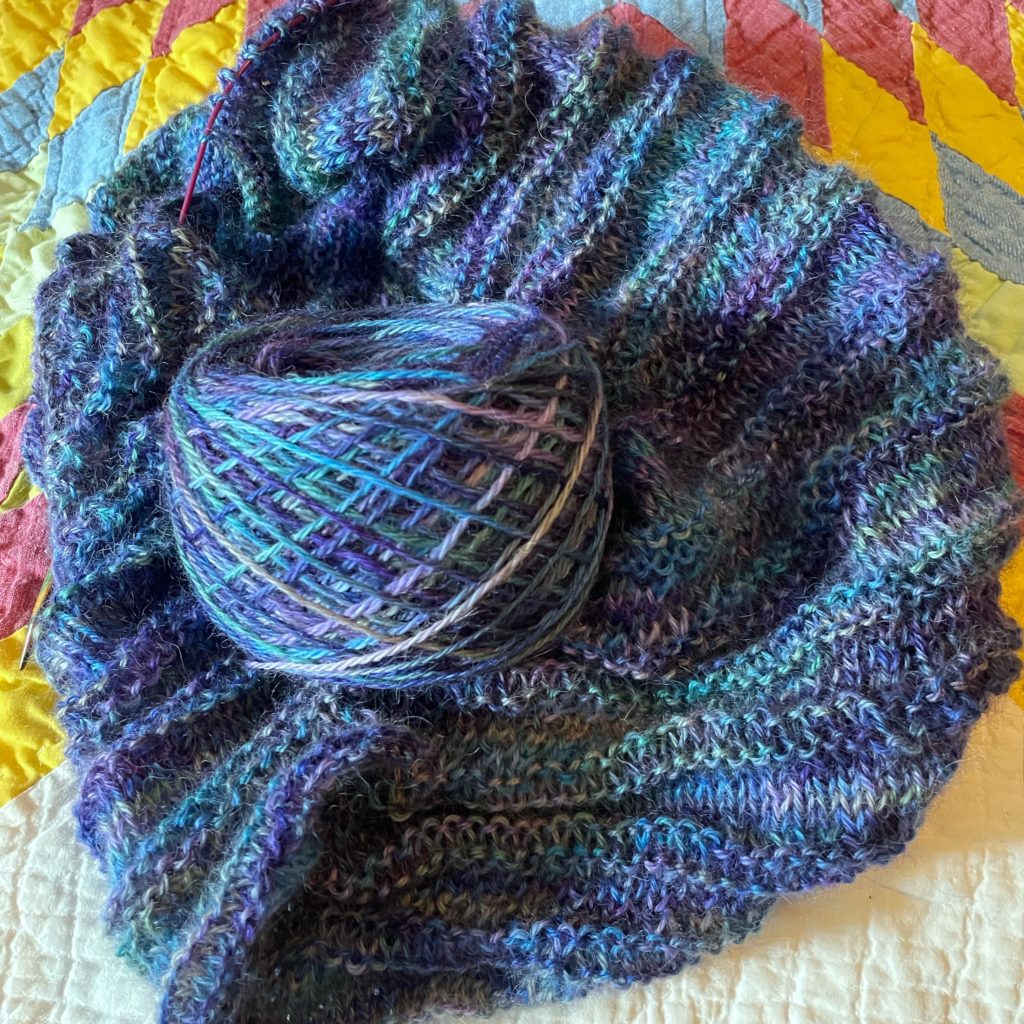 I managed to get 11 of the 14 pattern repeats in the Reflection Line Shawl done by the time that challenge wrapped up on July 14. Technically, the challenge window was related to when the lessons/video sessions would be posted. The Facebook group for it will be open for a few more weeks. I really ought to work on finishing that shawl so I can have one less work in progress going. It's slow going at this point, though. There are over 100 stitches in each row, so it takes about 10 minutes to finish a row, and about 40-60 minutes to complete a section of the pattern. And with this pattern, it's much easier to finish a section of a pattern repeat than to try to sit and do an entire pattern repeat in one go.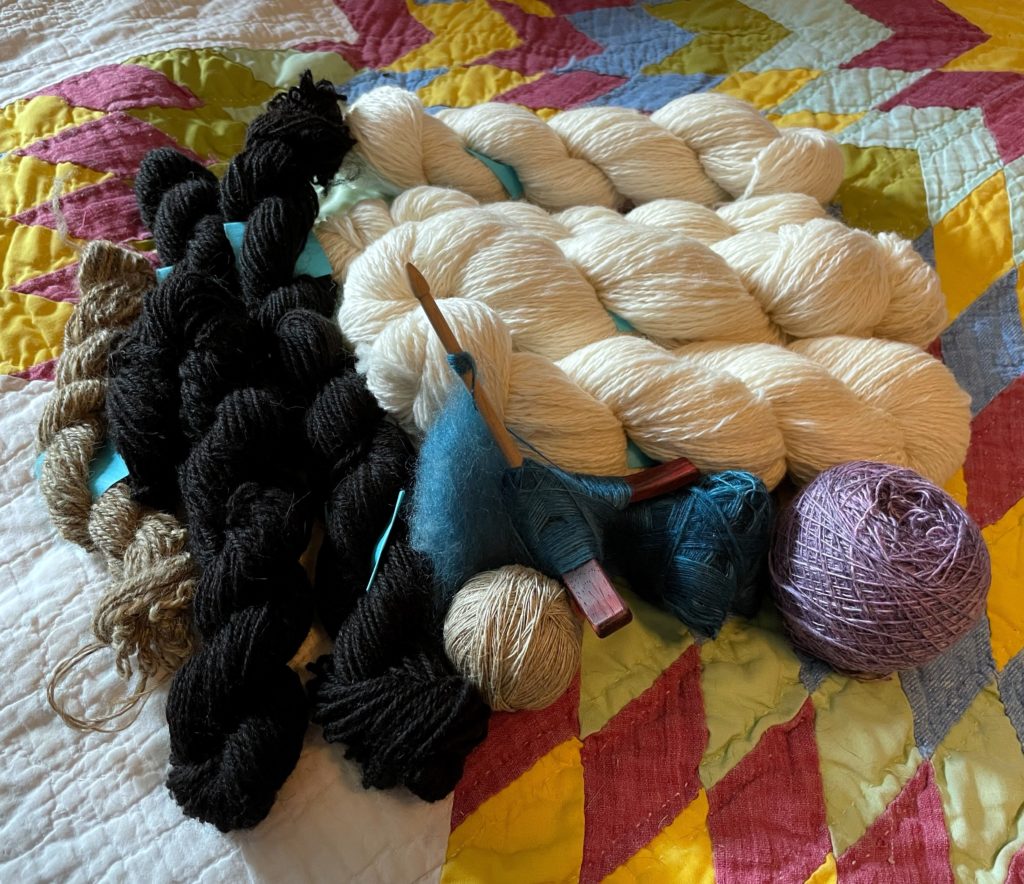 I managed to make good progress on spinning projects during Tour de Fleece. I suspect some of that was because it was easier to work on in small chunks of time (as little as 15 minutes) than my Reflection Line shawl was. By the end of the tour, I'd finished spinning and plying 8 ounces of a Merino/linen blend and 4 ounces of Navajo Churro, filled a spindle with some BFL/Tussah silk from Three Waters Farm and started filling that spindle again, plied some mystery wool that was on a bobbin for my Ashford Traveller, spun some flax top as part of living history event demonstrations, and made progress on two different Paradise Fibers Fiber of the Month club projects. Everything that I finished spinning still needs a soak to set the twist, but I can do that in an afternoon. Then it can move from the "not quite finished" holding area into my yarn stash.